Thanks, so much, for considering Randy Ro Events & Entertainment!  You are awesome!  We'll be in touch soon.  In the meantime, please enjoy this page of thank you's, Randy Ro Entertainment reviews, raves, rants, and other reasons why we are awesome!  : )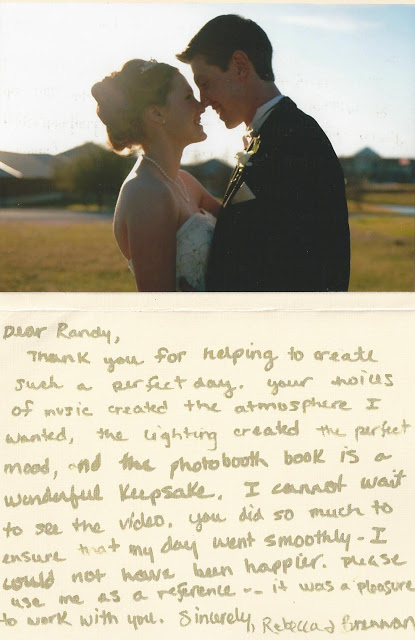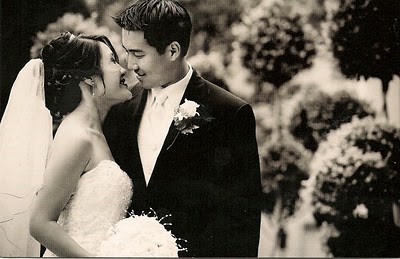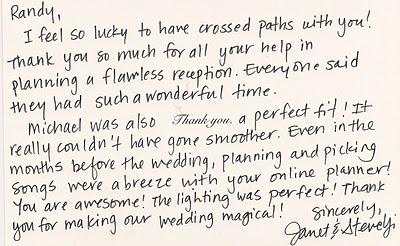 Below are awards & a few reviews from The Knot:
Best Vendor We Hired!
Reviewed On 10/31/2014
Randy Ro Entertainment provided us with draping, up-lighting and the most amazing chandelier for our daughters wedding! From start to finish this company went above and beyond to help make her dream come true. From the draping to the chandelier, they worked to help us stay within our budget and the results took the wedding from a typical ballroom to a breathtakingly beautiful masterpiece. They were easy to discuss ideas with, quick to respond to questions and on the day/evening of the wedding, they worked so hard to make everything perfect. And it was perfect-it was everything we expected and then some. I cannot say enough nice things about this company nor are 5 stars enough for personal touches they provided for the wedding reception. Randy Ro and his crew made our daughters dream come true and we will be forever grateful to them for the beauty they added to a special evening.
Randy Ro–highly recommend
Reviewed On 1/25/2016
I admit I was a little aprehensive about paying for additional lighting. But the second I walked into the reception hall the look was amazing. I as blown away by the difference it made. We used a place that had a very high ceiling and Randy Ro used fabulous lighting that transformed a big cavernous room into a beautiful, intimate setting. It made a HUGE difference in the feel. The job was also difficult to set up but the crew did a great job of setting up lights that looked like they were part of the permanent fixtures. I would highly recommend Randy Ro for your lighting needs.
RANDY WAS AMAZING
Reviewed On 1/07/2016 Courtney R
Randy was absolutely a hit at my wedding. He was so great to work with. I hadn't been to many weddings before, so I relied heavily on his guidance when it came to DJing. He helped me choose the perfect music and went above and beyond his duties the day of. Not only was he my DJ, he also did draping (which was absolutely beautiful). I HIGHLY recommend him, and am so thankful for him and his company!
Packed Dance Floor
Reviewed On 10/31/2015 Reagan E
Randy served as our DJ/MC at our wedding as well as providing lighting for the ballroom and cake. He was so easy to work with, very helpful in providing direction and suggestions throughout the planning process, and then did an amazing job at the reception! The dance floor was packed the whole night and everyone had a blast. We would definitely recommend Randy Ro for your wedding!
DFW DJ
Reviewed On 10/31/2015
Randy Ro Entertainment is wonderful! We had Mike as the DJ/MC for our Fort Worth wedding & he exceeded our expectations!
My daughter's wedding!
Reviewed On 10/29/2015
Upon hearing our venue's suggestion to add additional lighting for the reception, we hired Randy Ro by recommendation just a few weeks before the wedding. Wow, we only did the minimum amount and it was money well spent! We did a BOGO and spotlighted the head table, cake table, and various guest tables. It was beautiful! They were so efficient and very nice to work with through our wedding weekend! I recommend their services especially for Classic Oaks Ranch in Mansfield, TX.
Pure Class!!!
Reviewed On 10/26/2015
Randy carries himself and his operation with pure and total class. He is very in-tune with the needs/wants of his bride and groom. His planning session are thorough and thoughtful, ensuring all the wishes of the bride/groom are uncovered. Randy is a master at controlling the eb & flow of an elegant & intimate wedding. Then when its time to party…he knows how to turn-up the heat!!! I cant say enough about Randy! Great all around person that runs a great all around operation!!!
You need to go – with Randy Ro!
Reviewed On 10/23/2015 Rachel B
Every formal wedding reception needs an experienced DJ/Master of Ceremonies to ensure that the responsibility for proper flow and coordination of events is removed from the family and conducted in a professional and experienced manner. Rando (Roberson) Ro did just that for our daughter's wedding in April at the Piazza in Colleyville. He oversaw the music during our reception dinner and kept the music coming throughout the evening, kept the dance floor, and emceed the Bride and Groom as they wended their way through the evening until their grand departure. We were initially sold on hiring Randy after visiting with him and reviewing his portfolio of past events. He has been in the business of providing DJ and MC services for years – and is still going strong. Hiring Randy is hiring proven experience! Randy has the perfect DJ/MC voice for such a solemn occasion as a wedding and came well-prepared with music and light humor to keep everyone thoroughly involved and entertained! On a scale from '1' (being low) and '10' (being high), we give Randy a shining '10'! Thanks, Randy, for a job well done! While our daughter and new son-in-law made the evening memorable, you made our evening truly entertaining!
Reviewed On 9/06/2015 Hillary T
We just LOVE Randy! He is a very talented Master of Ceremony and DJ. My groom and I had such a fun time meeting with him, going over and selecting our songs for our wedding reception. The music was just perfect. Our family and guest had a blast dancing the night away. We added a lighting package which included Randy doing us a custom GOBO of our wedding monogram- it was AWESOME! We had him do pin spot on the floral and the up lighting around the room which made the reception look PHENOMIAL! Randy is just a creative, talented, professional, and all around fun person to work with.
We look forward to seeing what YOU write about us!
214.335.2951   817.233.0024  832.589.0024
Dallas  Fort Worth  Houston, USA
2025 Irving Blvd, Suite 211, Dallas, Texas 75205 (In the Dallas Design District), 214.335.2951
Fort Worth, TX 76129 817.233.0024
Houston, TX 77024  832.589.0024
Copyright 2016 Randy Ro Entertainment, LLC – All Rights Reserved